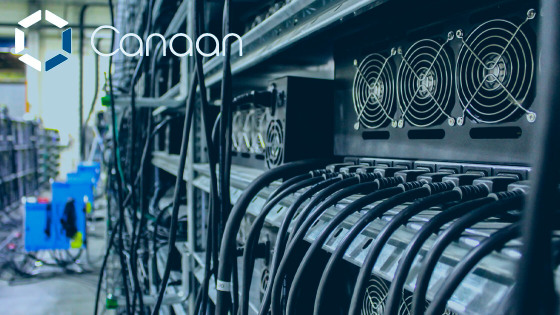 Integrated circuit (ASIC) manufacturer Canaan Inc (NASDAQ:CAN) recently submitted a filing with the U.S Securities and Exchange Commission in which it plans to reward its employees with shares valued at $12.4 million.
The company made the filing through a form called S-8 on May 27 this year, revealing its plan to give its employees a total of 51,624,000 class A ordinary shares worth $12.4 million. The shares will be issued at $0.24 maximum share price. The S-8 form is usually used by companies when they need to issue options or shares to its employees, and a company must make the filing before the share issuance.
Canaan's stock price surged by 25.00% to $2.65 at the time of this press, and this boost in the stock price is largely courtesy of investors reacting to the announcement about the share issuance. However, the stock price has so far lost a huge chunk of its value, especially considering that its share price was $9 during its initial public offering in November 2019. The company managed to raise $90 million through the IPO.
The share price has a 52-week high of $13, but things started going south when Canaan was accused of business malpractices. The company reportedly misrepresented its revenue targets for 2020 as part of its plan to make its IPO more attractive to investors. A law firm called Rosen Law Firm filed a class-action suit against Canaan for the use of false information to intentionally mislead investors. Thus investors started pulling out, causing a sharp decline in the share price.
Another factor that may have contributed to Canaan's declining share price is the declining demand for cryptocurrency mining equipment, especially as the crypto hype cooled down. The series of events resulted in a $5.6 million loss in Q1 2020. The ASIC manufacturer's recent decision to issue class A ordinary shares to the company is part of the company's plan to encourage investors to jump on board. The currently low stock price is a particularly good entry point, but only if its performance improves.