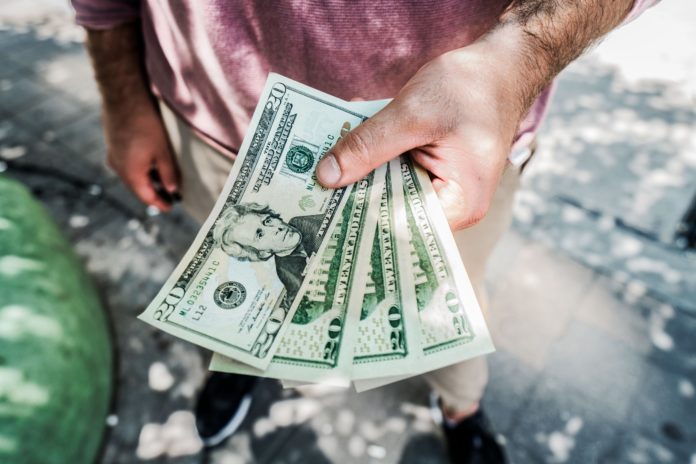 Volatility remains and probably will for a few months. Biotech stocks related to the virus are up big again this morning but other than momentum day trades or risky gaps, I'm on the sidelines with those as they are quite extended and trickier and trickier to predict as we get further into this situation.
One chart that particualrly looks interesting it Carvana (CVNA). This stock isn't connected to any major indexes or ETFs and has a lot of short interest, so it should trade more independently from the rest of the market.
Here's what I'm seeing on the hourly chart.
CVNA Hourly Chart
The last few days the stock has hung around this strong support level it built almost going back to August. Additionally, we're about to see a moving average crossover, along with a really strong finish yesterday.
I like this trade for a few reasons. First, there's a clear stop out area below the lows of this current consolidation. That puts me really close to risk. The upside for a run is huge.
Second, it looks like momentum is shifting to the upside. While this stock may not always trade with the broader market, it still can rally when things get moving.
Right now, the implied volatility index on this stock (IV Index) is just under 50. That's pretty high but not nearly as bad as it was just last week. I'd be fine with either playing long calls or selling a put credit spread underneath the current consolidation range.
If I could get the best timing possible, I'd want to see the market pullback some, while having this stock hang around this area or pullback just into the moving averages. That would create a super setup.