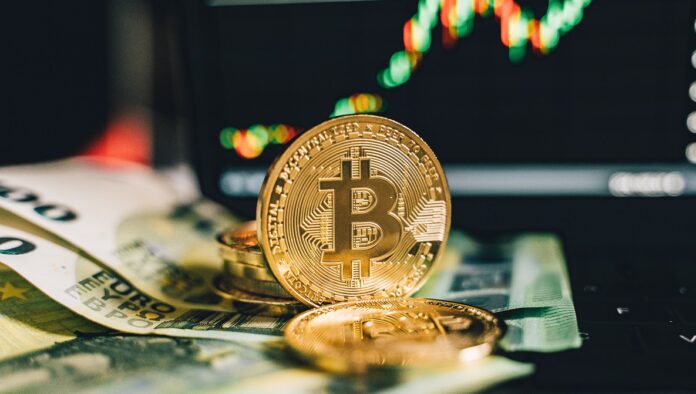 The Canadian branch of the investments management firm, Fidelity Investments, will allocate a part of Bitcoin exposure to its All-in-One Balanced ETF and All-in-one Growth ETF. In addition, the firm will make the products available as exchange-traded funds (ETFs) and mutual funds.
Fidelity Investments is the first regulated institutional Bitcoin custodian in Canada. Its All-in-One Balanced ETF exposes its clients to various asset classes worldwide with 40% actively managed fixed income and systematic ETFs and 60% equity factors.
This move allows Fidelity to diversify its clients' products and improve future risk-adjusted returns. It will also adjust risk ratings for its All-in-One Growth ETF Fund and All-in-One Growth ETF from low-to-medium to medium.
Fidelity has failed in its repeated attempts to launch an ETF in the U.S
This launch is not the first Fidelity had attempted in the U.S. however, it has been impossible due to tight regulations. Fidelity intended to launch an ETF in the U.S that would track Bitcoin's performance through the movement of its Bitcoin Index. The firm came up with the index to monitor Bitcoin's price.
Despite this, the U.S Securities and Exchange Commission approved Bitcoin-linked ETFs. However, these offer indirect exposure to Bitcoin as they allow people to invest in futures contracts of Bitcoin.
According to Nicole Abbott, a spokeswoman for Fidelity, more investors are trying to access Bitcoin. As a result, this has emphasized the need for products giving exposure to digital currency.
Fidelity has launched other Bitcoin-related products
This latest product demonstrates Fidelity's support for Bitcoin. The firm has launched several products in the past to track Bitcoin performance. For example, the firm unveiled the Fidelity Advantage Bitcoin ETF in November 2021. It also released a fund for directly investing in cryptocurrency in the same month.
Fidelity manages assets of over $4 trillion; thus, its willingness to venture into the crypto space shows the continued acceptance of digital assets into traditional asset spaces. Incorporating digital assets into the conventional financial sector has contributed to the industry's growth. For instance, Bitcoin saw a tremendous increase in value in 2021. However, experts are still waiting to see if this trend will remain since cryptocurrency is experiencing volatility in 2022.