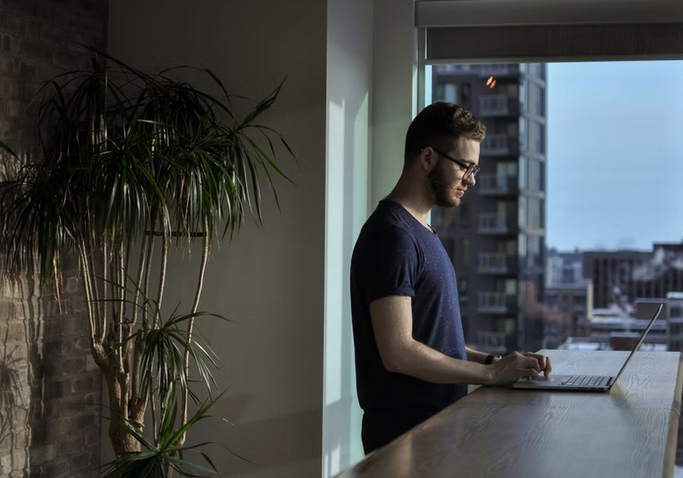 Many people might have welcomed integrating Strike with Shopify Inc (NYSE: SHOP), a leading e-commerce app. The integration of the payment app with the platform targets simplifying and speeding up the process of Bitcoin acceptance through the Lightning Network. Everything looked pretty impressive until the crypto community started to show its discontentment. The community asserts that the latest move could bear some legal implications in the long run.
Matt's opinion
Matt Ahlborg is a Crypto researcher who welcomes the latest event, outlining a significant step forward for BTC. He likes the easy offloading of BTC. It also asserts that the  Know Your Customer (KYC) process will no longer be a necessary step.
In other words, people edge closer to a time when people can offload Bitcoins in the real world without necessarily turning to the KYC'ing. In the past, people have had to move through the exchange first. Most analysts opine that the latest development is a major one for Bitcoin and support it.
Changes cutting across
The e-commerce leader eBay Inc (NASDAQ: EBAY)  hinted at its plan to integrate crypto payments on its platform. The CEO of eBay, Jamie   Iannone, talked about the matter, revealing how they would focus on the different payment methods. He added that eBay is working on processing billions of dollars in volume.
It was recently that the New York Digital Investment Group (NYDIG) unveiled a new program to serve employees who need to receive their pay in the form of Crypto. Employees who need to benefit must come from the participating companies. The Bitcoin Savings Plan allows the employees to enjoy the freedom to settle for what they want. For example, they could choose to collect a part of their pay in BTC, so they won't have to pay any transaction costs.
A lawyer known as Kevin Thompson has raised an issue of concern, asserting that the move could cause frustration among regulators. The opportunity for anyone to spend  BTC without moving through the KYC process implies the person could evade paying taxes. The lawyer says the regulators could maneuver in several ways. For example, they would set up reporting requirements for Shopify.