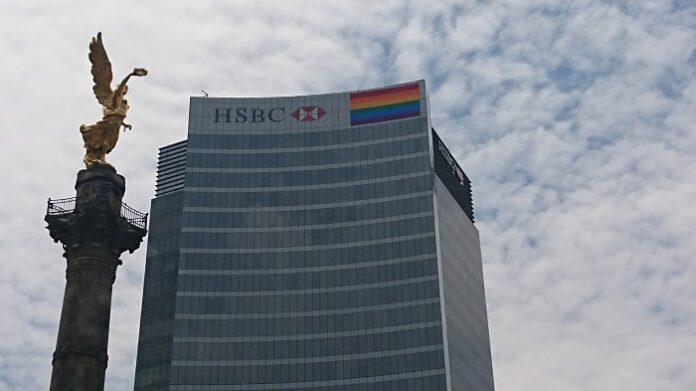 HSBC Holdings (NYSE: HSBC) and Wells Fargo & Co (NYSE: WFC) plan to use blockchain technology to settle matched foreign exchange transactions. The parties stated they would use the solution, which uses a shared settlement ledger to process Euro transactions, the British pound sterling, the Canadian dollar, and the U.S dollar.
Details of the product
The bank will add more currencies in the future as they introduce a central Financial Market Infrastructure (FMI) provider for administering the rulebook of the platform. Wells Fargo and HSBC have said that their product will use advantages from blockchain technology like real-time transparency.
The product will also have Payment vs. Payment settlements to lower processing costs and settlements risks if building on the current HSBC's FX Everywhere platform, which the company launched in 2018.
The banks have also explained that users will be capable of settling bilateral cross-border transactions in various offshore and onshore currencies on the platform. The bank also points out that this solution reduces risks and increases flexibility.
According to HSBC's global head at FX, Mark Williamson, financial services keep digitizing value on the blockchain and the store of payment. For this reason, the bank is excited to work with Wells Fargo to adopt a digital backbone to confirm and settle foreign exchange trades.
As per the agreements, Wells Fargo will provide liquidity and reach in the Americas. The banks will also take advantage of HSBC's dominance in Asia and Europe. This product showed the first attempt to settle cross-border payments with blockchain technology.
Other banks in the U.S are using blockchain technology 
Wells Fargo is not the first bank in the U.S to join blockchain technology. Goldman Sachs Group Inc (NYSE: GS), for example, is trying to incorporate blockchain technology with its usual banking practices. Moreover, JPMorgan Chase & Co. (NYSE: JPM) had made plans to hire software engineers to build a Collateral Blockchain Tokenization System. The bank will also ask the software engineers to oversee its Onyx division. This division is the bank's wholesale payment token, JPM.
The move by Wells Fargo and HSBC shows how blockchain technology is slowly entering the foreign currency market, which is worth $6.6 trillion a day. The Central banks in France and Switzerland have also tested a cross-border blockchain payment as their digital currency-related projects.