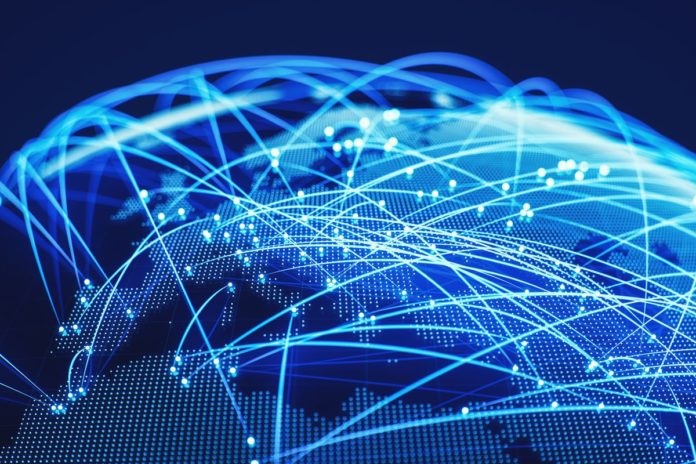 Seven Japanese firms have formed a venture that will digitize trade transactions through blockchain as Japan moves to digitize its economy. The Nikkei reported that the firms are reportedly investing in a new trade data management system developed by NTT Data.
Japanese firms invest in blockchain trade management system
The data management system employs blockchain tech in preventing malicious third-parties from interfering with recorded trade data. This system has been designed for managing receipts for importing and exporting firms. It will also manage bank-issued letters of credit and help in processing documents handled by logistics and insurance companies.
The companies participating in the investment include Mitsubishi Corp, Japanese bank MUFG Bank, Sompo Japan Insurance, Toyota Tsusho, Kanematsu, Tokio Marine &Nichido Fire Insurance. NTT Data plans to commence an offering of the service by the end of this year. The venture is targeting around 400 companies as its customers in Japan and abroad. Already Mitsubishi has been piloting the service, which is said to have significantly reduced the time needed for processing data by almost 50%.
Japanese government focused on digitization of trade and the economy
Governments across South Asia promote the digitization of trade transactions, and the consortium plans to expand the platform to other countries. This will enable the exchange of digitized data with other countries across the region. The Japanese government under Prime Minister Yoshihide Suga has made digitization a top priority, and the group sees an opportunity in the digitization of government processes that have often relied on paper trail. For instance, one export transaction produces up to 20 different paper documents, but the NTT Data system called TradeWaltz will take everything online.
In 2018, NTT Data entered a partnership with the New Energy and Industrial Technology Development Organisation to work on a blockchain platform for the trade sector. The partnership aimed to create a system that can digitize and improve logistics data processing between trade entities. The blockchain system developed has been shown to reduce the time required in preparing trade documents by 50% compared to traditional filing methods of paper documents.