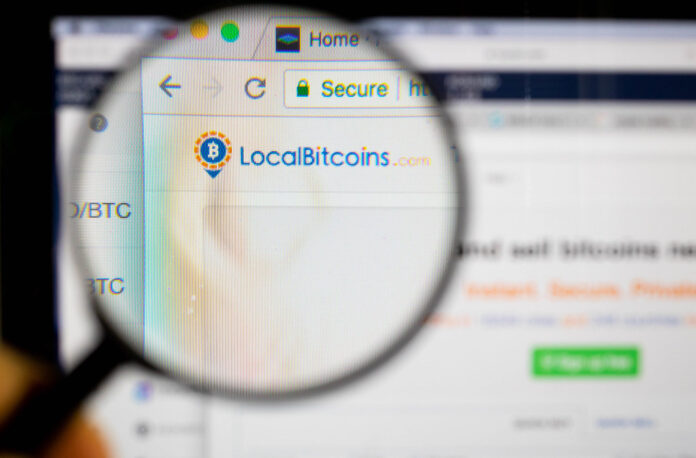 Leading peer to peer cryptocurrency platform LocalBitcoins has posted a 10% YoY increase in revenue for 2019 to almost $29.5 million. LocalBitcoin reported the increase despite the KYC overhaul of the platform affecting trading volume on the cryptocurrency marketplace.
LocalBitcoins report a 6% drop in operating income 
Although there was an increase in revenue compared to 2018 when it reported $26.9 million, there was a drop in annual operating income by 6% to around $19.8 million. Most importantly, the firm's staff expanded significantly in 2019 as LocalBitcoin enhanced sits KYC requirement in Q3 and Q4 of 2019. It increases its staff headcount to 43 from 26.
The company's CEO, Sebastian Sonntag, stated that last year was an instrumental learning experience for LocalBitcoins. This was as a result of the implementation of the know-your-customer and anti-money laundering regulations. Sonntag added that as a result of the implementation, they managed to drive away undesired activity from the platform. The KYC implementation was a challenging process for the company, but despite these, the company managed to deliver exceptional growth and incredible earnings.
LocalBitcoins has continued to show significant growth this year, with a 50% increase in customer signups from around 4,000 at the beginning of the year to almost 6,000 currently. Last year the company had 1.46 million users with around 913,000 active users that generated $2.8 billion in volume in more than 15.6 million transactions. This indicates that on average trade size was $179.49.
Paxful overtakes LocalBitcoins in terms of P2P trading volume
However, UsefuTulips data indicates that Paxful has overtaken LocalBitcoins as the leading peer to peer exchange in terms of trade volume. This comes even as Sonntag seems optimistic regarding the short-term outlook of LocalBitcoins. UsefulTulips' Martt Ahlborg reported on June 9 that the trading volume of Paxful had surged to new all-time highs in Sub-Saharan Africa and North America, which are two leading jurisdictions in terms of P2P trading volume.
A spokesperson of Paxful indicated that the massive growth of its com unity was due to its community that they listen to, thus helping them learn.