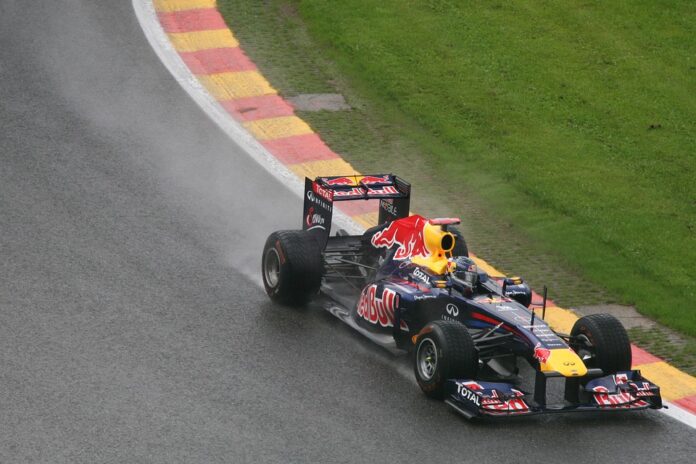 Tezos is chosen as a blockchain partner for Red Bull Racing Honda. Red Bull Racing Honda chose Tezos as its blockchain partner. As per the terms of the deal, the company will unveil digital collectible non-fungible tokens (NFTs) on the Tezos blockchain. 
Energy-efficient blockchain
Energy-efficient and open-source blockchain – Tezos is widely used for applications and assets. According to Red Bull, the COVID-19 pandemic greatly impacted Grand Pix fans worldwide. The Red Bull team contemplates including an immersive, innovative, and unique experience in its fan engagement program.
Red Bull's CEO, Christian Horner, said Tezos's capability to offer sophisticated blockchain technology is a perfect match for its Red Bull Racing. Tezos operates with minimal energy requirements and environment friendly with a negligible carbon footprint. 
Tezos's energy-efficient approach aligns perfectly with its environmental ambitions in the future. Formula One Innovation, adopted by Red Bull, also targets achieving carbon neutrality. 
The low carbon footprint techniques adopted by Tezos are a valuable asset. Tezos would develop NFTs and helps Red Bull in offering maximum engagement to its fans. 
Chair of Tezos Foundation, Hubertus Thonhauser, said the company is excited to get selected by Red Bull as an exclusive blockchain platform. 
Denies reports of Andy Cowell joining powertrains project
There are reports that Andy would join the powertrains project at Red Bull. Horner said the reports of Andy Cowell, ex Mercedes engine chief, joining its innovative powertrains project are untrue. He also denied any deal with Andy. 
Horner said a lot of media attention on topics related to personnel joining its new outfit. However, he is surprised to read the news this morning that Andy agreed to take a role at its powertrains project. He denied and said the recruitment is based on engine regulations in 2025. 
In 2020, Andy said he will step down from Mercedes AMG HPP (High-Performance Powertrains) as a Managing Director. It led to the speculation that he could join a high-profile F1 constructor later. 
Honda decided to pull out of F1, and Red Bull is busy establishing its powertrains arm. The company already poached Ben Hodgkinson from Mercedes and posted him as a technical director for its new division. It also snapped personnel from Mercedes.