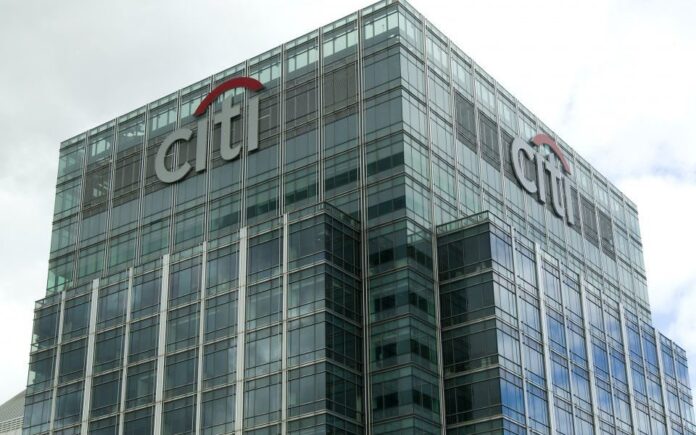 Citigroup Inc (NYSE: C),  the most extensive banking institution in the United States, plans to provide Bitcoin futures trading to some of its institutional clients. According to the report, on August 25, the bank spokesperson said an increase in demand for cryptocurrency. Moreover, another anonymous source claimed that Citigroup is expecting approval from corresponding regulators to begin trading Bitcoin futures contracts on the CME. 
Report's Claim
The anonymous email stated that around many questions regarding regulatory frameworks, supervisory, and other factors, Citigroup is very thoughtful about its approach. Moreover, they are considering products like futures for some of their institutional clients. Also, mentioned that these would operate under the regulatory framework. 
However, this claim does not come as a surprise. In May, Italy Tuchman, Citigroup's head of foreign exchange, announced that the bank might provide crypto services in the upcoming days following a rapid demand for Bitcoin from its clients. Also, Citi previously provided a business unit to offer cryptocurrency services for its wealth management. Moreover, according to the recruitment portal, Citi is looking to hire experienced personnel to join London's derivatives and crypto-focused teams. Citigroup revealed a report earlier this year named 'Bitcoin at the tipping point.' The report contains several observations of digital currencies on their potential. However, Citi not yet applies application to crypto derivatives products; financial institutions and different high profile banks have done so. 
Surprisingly, the increasing demands for cryptocurrency products from US investors and the country's securities and exchange commission have not yet approved any Bitcoin ETF. In addition to that, Gary Gensler, SEC Chair, said that he would open to accept ETFs based on Bitcoin futures. In terms of Bitcoin futures ETFs, analysts noted that the approval would acquire for a crypto product in October. 
Belgian digital parking start-up allows users to pay Bitcoins
Bitcoin adoption increases to grow as cryptocurrencies go mainstream. In that case, Seety, a digital parking application, now allows users to pay Bitcoins for parking sessions and other six digital assets such as Ethereum and Dogecoin. In addition, customers who are interested in the new crypto feature can acquire Seety credits via the application.