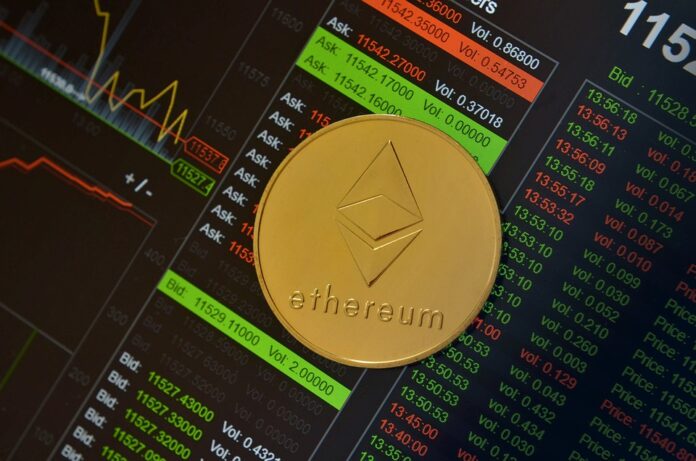 DeFi exchange 1inch is moving to the bustling Binance Smart Chain from Ethereum because of high gas fees. The trade routing DeFi protocol branched from Ethereum, citing the network's ability to handle more transactions.
1inch ports 10 million 1INCH tokens to BSC
1inch announced that it has already ported  10 million 1INCH tokens worth $40 million to Binance Smart Chain. Interestingly the exchange will use the tokens as a liquidity bridge between BSC and Ethereum, thus seeding the 1inch ecosystem in BSC, including the 1innch Liquidity Protocol and 1Inch Aggregation Protocol. The announcement indicates that 1inch is always on the lookout for promising DeFi projects and the BSC-based DEXes addition to 1inch's aggregation protocol came as a natural move.
1inch has been routing trades for Ethereum-based tokens since its launch in 2019 through integrated DEXs to get the best prices. It is currently among the largest DEX aggregators in trading volumes, with around $450 million trades a day. Following this move, 1inch users can access BurgerSwap, PancakeSwap, StreetSwap, Venus, JulSeap, StableSwap, BakerySwap, and other DEXes and lending protocols.
Sergej Kunz, 1Inch's co-founder, said that BSC's rising popularity and low gas fees were the inspiration behind the expansion. He said that currently, the company is considering BSC to offer the Etehreum mainnet to lower gas fees for smart contracts interactions. Kunz explained that with gas fees remaining high, there are many projects, users, and tokens migrating to BSC, which is the ideal moment for 1Inch to expand.
BSC criticized by Ethereum developers
Some members of the Ethereum development community have criticized the layer-one blockchain accusing it of centralization. According to Binance documents, there are 21 anonymous validator nodes running BSC. Kunz dismissed the Ethereum community's criticism saying that the 1inch team will be taking an active role in BSC by running its validator.
Most importantly, 1inch didn't receive any technical assistance or grants in terms of the integration. Kunz said that the team is not aware of the bridge employed in porting 1INCH tokens to Binance Smart Chain is fully decentralized.