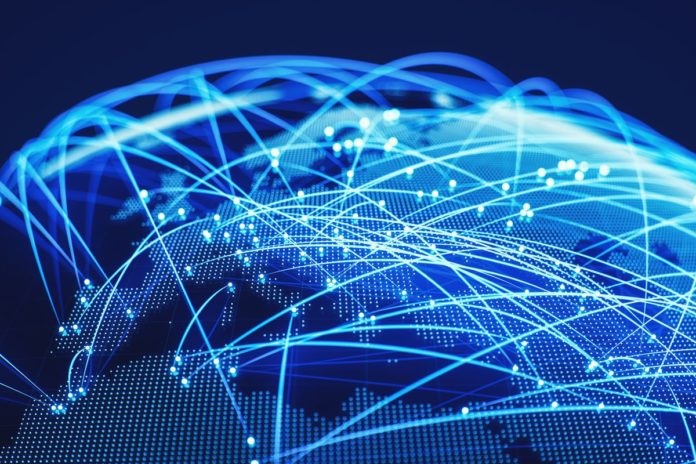 Filecoin, a decentralized data storage platform, is working in collaboration with Chainlink in a joint grant that will accelerate the development of hybrid smart contracts.
How hybrid smart contract works
A type of decentralized application, hybrid smart contracts work by leveraging code running on the blockchain (on-chain) with computation and data running outside it (off-chain). These applications combine smart contracts (from Filecoin) and decentralized oracle networks (from Chainlink) with off-chain services. As a result, they will not have the same limitations experienced with previous smart contracts.
Hybrid smart contracts have the advantage of being more efficient and cheaper than traditional smart contracts because they are self-executing. They can also perform more complex computations.
By bringing Chainlink and Filecoin together, developers hope to make end-to-end decentralized applications that will have a high storage capacity, be cheaper, and have a safe connection to external resources.
Application for the Chainlink-Filecoin Grant Program 
Application for the Chainlink-Filecoin Grant Program will be open until September 17.  The grant is open to teams that are developing applications that combine the decentralized storage of Filecoin with the decentralized applications from Chainlink into one application. 
After the application for the grant is closed, only five teams will be selected and sponsored to continue developing the application.
Since the beginning of 2021, Chain link and Filecoin have partnered up and brought changes to each of their networks. For instance, in March, Filecoin integrated Chainlink's decentralized Oracle into its network. This brought smart contract functionality and a connection between the Filecoin Network and blockchains such as Ethereum that are enabled by smart contracts. It also gave Filecoin developers access to infrastructure on Web 3.0. This was an important phase that made it possible to develop the hybrid smart contract.
Other collaborations between the two companies include work on Chainlink external adapters which will facilitate bi-directional communication between the two for the project.
The joint grant will enable even more integration between Chainlink and Filecoin by encouraging developers to make workflows connecting the two. Filecoin also sponsored prizes in the Spring 2021 Chainlink Hackathon where joint projects from Chainlink and Filecoin such as Tamago and CryptOrchids were entered.