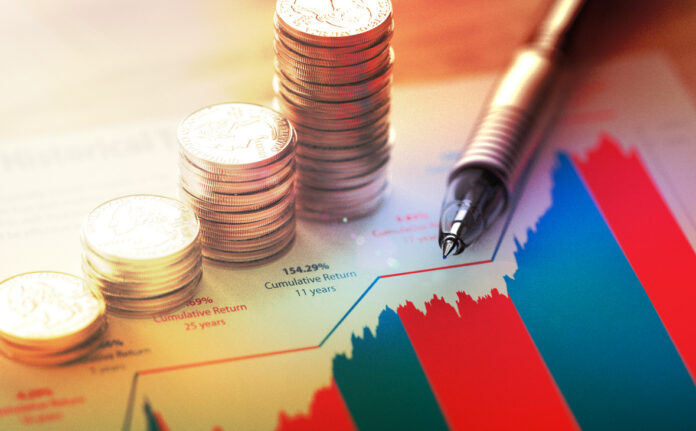 Konvoy Ventures, a gaming venture capital firm, plans to invest a minimum of $30 million to support numerous games using cryptocurrencies and blockchain technology.
Konvoy Ventures to Open Konvoy Fund III
With $150 million in funding, the American company confirmed the opening of Konvoy Fund III, in which it intends to invest in a range of technologies and platforms in the international gaming industry. As per Bloomberg, up to $45 million (30%) of the fund will be devoted to the cryptocurrency and blockchain gaming industry.
The realm of crypto and blockchain-based gaming is nothing new to Konvoy. The company has an amazing list of gaming firms and initiatives it has backed, including Genopets, the open-world non-fungible token (NFT) game, and Axie Infinity creators Sky Mavis.
Through the first two funds, the company has so far made investments in 35 businesses throughout Europe, North America, the Middle East, Africa, and South-East Asia.
Over the last year, attention to blockchain-based gaming has grown, with play-to-earn and NFT-featured games becoming major industry focal areas. However, there hasn't been a lack of funding, with Konvoy's most recent round coming after Animoca Brands, Samsung Next, and WeMade invested $32 million in Planetarium Labs.
Interest in GameFi projects is still high DappRadar study shows
The demand for GameFi projects has remained, according to a recent DappRadar study. A16z and Dapper Labs, for example, have promised to invest about $1.3B in initiatives and technology related to GameFi and the metaverse.
Metaverse and GameFi projects are now using crypto tokens and NFTs in advanced ways beyond speculation. For example, the STEPN move-to-earn (M2E) project's NFT shoes can be purchased and sold on the STEPN metaverse, which offers more invention besides the game's exercise aspects. According to the research, the gameplay has at least partly shown its usefulness in the framework of the Metaverse in Q2 2022.
Early in June, as Bitcoin prices dropped, the blockchain game Illuvium auctioned 20,000 plots for 4,018 ETH, which was valued at $72 million, for the game's developers at the time the sale took place.