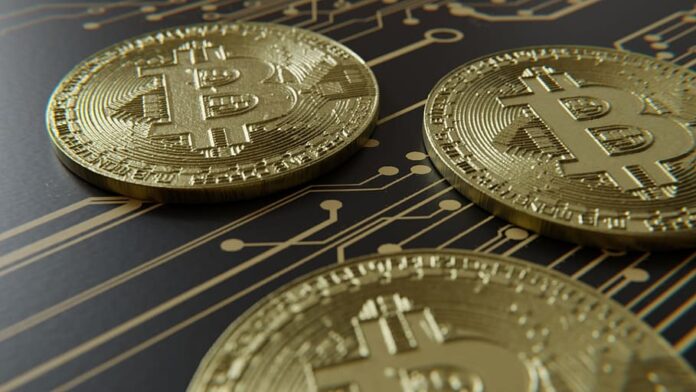 Grayscale Investments has so far acquired Bitcoins worth almost $500 million ever since the Bitcoin block halving that took place in May and is on track to own 3.4%.
The company purchased 19,879 BTC a week ago, which added to its rapidly growing Bitcoin Trust. The company has been acquiring Bitcoin faster than the Bitcoin blocks produced by miners. Kevin Rooke, a cryptocurrency analyst at Greyscale Investments, tweeted on June 25 that the firm acquired 19,879 Bitcoin worth $184 million. The investment firm's total Bitcoin holding currently stands at 400,000 BTC.
Unbelievable.

Grayscale added 19,879 BTC to their Bitcoin Trust since last week (53,588 BTC since the halving).

Bitcoin miners only produced 7,081 BTC since last week (39,544 BTC since halving).

That's almost 400,000 BTC under management for $GBTC pic.twitter.com/aMtSGHZnz2

— Kevin Rooke (@kerooke) June 25, 2020
"Grayscale *alone* has taken all BTC mined + 14,000 more BTC off the table since the halving," another Twitter user by the name Hodlonaut pointed out.
More than 18.415 million BTC are currently circulating in the cryptocurrency market, which is still a huge amount compared to Greyscale's current Bitcoin holding. Nevertheless, the investment firm's BTC holding makes it one of the biggest accounts that hold Bitcoin. Experts believe that Grayscale will own 3.4% of the total number of BTC circulating in the market by January next year if it maintains its current rate of Bitcoin acquisition.
Why is Greyscale acquiring Bitcoin at such a fast pace
The investment firm has not openly discussed the reasons behind its decision to invest in Bitcoin, but it is rather obvious. The company might be aiming to purchase as much BTC as possible before the cryptocurrency gains more value. Some Bitcoin speculators believe that the cryptocurrency will eventually hit new record highs in the next few years.
Greyscale's acquisition of Bitcoin has been seen by many as the sign that they were waiting for to indicate institutional involvement. There is also speculation that Bitcoin's price will likely start going up, especially as more institutional investors jump on board. This is perhaps what Greyscale is hoping will happen, thus validating its hefty investment further down the road.
It is also no surprise that Greyscale has doubled down on its cryptocurrency investments this year when the economic downturn caused by COVID-19 has rocked the traditional financial markets. Many investors have switched to cryptocurrencies to protect their investments from the declining.