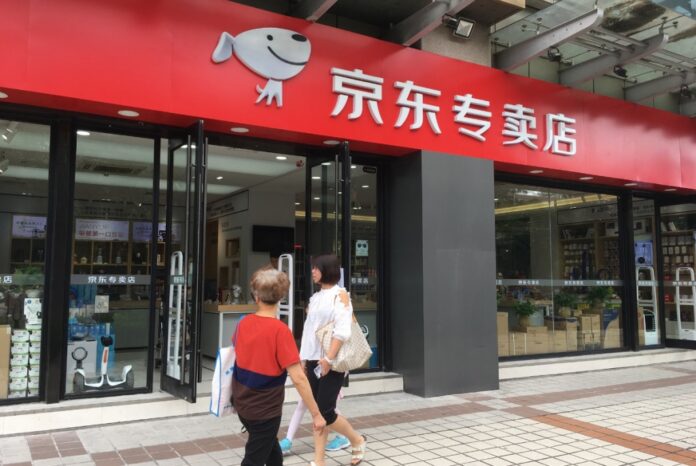 JD.Com Inc (NASDAQ: JD) is entering the nonfungible tokens (NFT) market through the introductions of its own NFT series at its JD Discovery (NASDAQ: DISCA) 2021 annual conference. The company will hold the event in Beijing at the China International Exhibition Center in November 2022. The JD Discovery Conference will have panels on tech innovation and artificial intelligence
Users who sign up for the event will be issued a token
JD.com will use its blockchain platform to give commemorative NFT certificates to people who will attend the conference. In addition, it will issue one free NFT to people who sign up for the event between October 18 and November 22 through WeChat mini program on the conference's website. No NFTs will be issued after November 22. Users will, however, be allowed to trade tokens among themselves.
The JD NFT series includes seven NFT models with an image to represent different forums in the conference. These forums include smart cities, finance, health, logistics, tech, and retail.
People who sign up for the event can get more NFTs by inviting others to sign up. One NFT venture will be issued to users after every successful invite until they collect the seven NFT models.
The company's NFTs will be minted and issued on the JD blockchain. The company has also created a platform that will enable users to verify, trace, circulate and store NFT collections.
Other major companies in China have launched NFTs
Other Chinese companies like Alibaba Group Holding Ltd (NYSE: BABA) and Tencent Holdings ADR (OTCMKTS: TCEHY) have also launched their NFT projects. Alibaba's launch of an NFT project came in August. Alibaba's NFT marketplace enables people or companies with trademarks to sell their intellectual property tokenized licenses. Tencent's NFT platform, Huanhe, is built on its Zhixin chain.
The JD conference has become an important technology event after its launch in 2017. The company uses it to discuss supply chain innovation, the digital finance industry, and smart cities.
JD.com is a retail infrastructure service provider and e-commerce company in China, where it conducts most of its business operations. It operates in two segments, that is, New Business and JD Retail. The company offers online marketing and display advertising services to third-party merchants, suppliers, among others. It also provides online-to-offline solutions and consumer financing services to its customers.