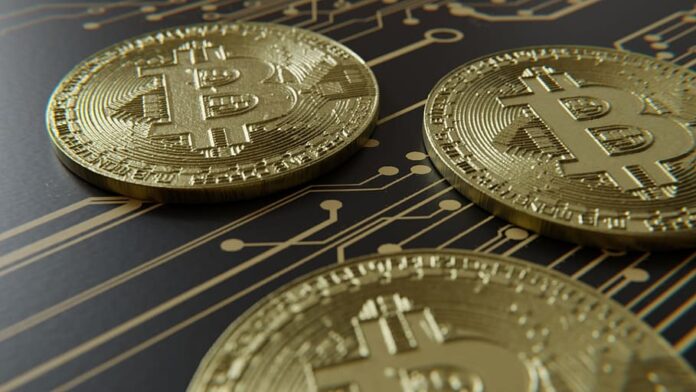 Bitcoin was sometime back the most vibrant and valued cryptocurrency, but changes continue sweeping across, unveiling some interesting points. According to reports, Bitcoin's value later took a downward trend, and that is considering its drop from the all-time high of almost $58 000. The fall represented a 20% decline, a figure that continued to raise concern among cryptocurrency enthusiasts.
Fresh reports currently show a new dynamic, and that has everything to do with the cryptocurrency's value shooting up by 60% since the start of this year.
Why the shift?
JPMorgan Chase & Co (NYSE:JPM) has been following the trends closely and has now broken its silence. The Wall Street banking giant pushes for a one percent portfolio allocation to the cryptocurrency, outlining that the change could strengthen bitcoin. According to the official, the new allocation would transform bitcoin to become a hedge against fluctuation in most traditional asset classes.
JPM strategists Joyce Chang and Amy Ho spoke about the changes, acknowledging that their eyes remained fixated on the multi-asset portfolio. These two officials called upon investors to add about 1% of what they had in efforts to enjoy greater efficiency in the overall risk-adjusted returns.
Market analysts applauded the endorsement outlining that it was just right on time. The new shift happens at a point when several major figures are looking to invest in cryptocurrency. Stan Druckenmiller, Paul TudorJones, Microstrategy, and Tesla happen to be part of the major investors in this regard.
Reports also reveal BNY Mellon (Bank of New York Mellon Corporation) resolution to enhance the customer experience. It intends to channels its efforts and resources to enhancing serving delivery, in which case it focus on the clients' digital assets. The service pro0vdoed says that it is ready to hold, transfer, and even issues assets.
The contrasting viewpoints
The JPMorgan analysts say that the time has finally come when all bitcoin enthusiasts should consider crypto-assets as investment vehicles. The mindset shift takes over when everyone has been looking at crypto-assets merely as funding currencies such as JPY and USD.
Confusion continues surrounding the bitcoin issue, with two sides taking contrasting stands points. Another group of analysts sometime back dismissed bitcoin, terming it the poorest hedge.