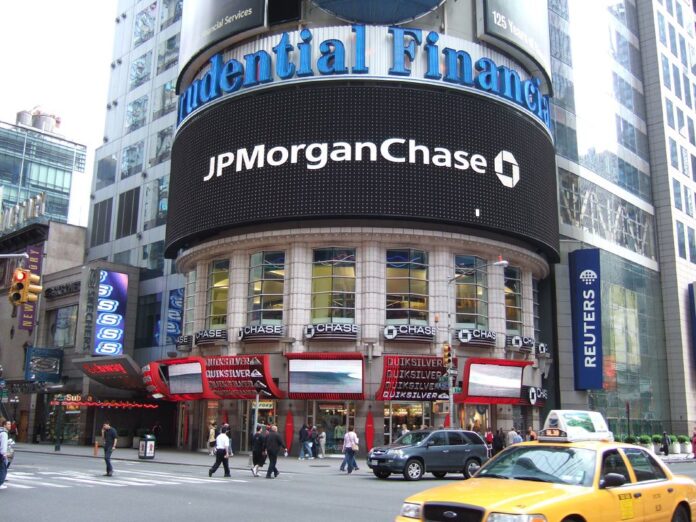 JPMorgan Chase (NYSE: JPM), a banking giant in America, has reportedly blocked Compass Mining's team bank accounts. This Delaware-based Bitcoin mining corporation announced this information via a statement made by the company's Chief Executive Officer, Whit Gibbs. Compass Mining primarily focuses on providing hardware hosting services and mining rigs for BTC mining. Under the guise of supporting the BTC network and harsh rate, Compass Mining allows its clients to do their mining operations through its private infrastructure.
JPMorgan Chase has previously supported the cryptocurrency industry in many ways. From giving affluent investors access to cryptocurrency assets to hiring blockchain talent. On August 6, 2021, JPMorgan, to expose its clients to crypto-assets, made six cryptocurrency assets accessible in a span of twenty-one days. This move by JPMorgan intends to expose traditional investors to Bitcoin Strategy Funds that are meant to work around pooled indirect and direct Bitcoin investments and Bitcoin futures contracts.
Demand for Cryptocurrency
JPMorgan's asset and wealth management director, Mary Callahan Erdoes, recently highlighted how important it is to meet the demand for cryptocurrency assets. She continued to say how many of their clients say that they want to invest in the crypto asset class and how it's their duty to help them transfer their cash to where they want it to go.
The Bank's Chief Operating Officer and co-president, Daniel Pinto, had earlier mentioned that there wasn't much demand for crypto assets. However, things have changed a great deal. More of the wealthy investors in their portfolio are growing hungry for crypto assets, and the banking giant is consciously trying to meet this growing demand. Erdoes highlighted, however, that they're still a bit reserved about whether to categorize crypto as an asset class, especially considering the fact how incredibly volatile they are. She continued to say how personal crypto is, but that only time can tell whether it can be held of value in that way.