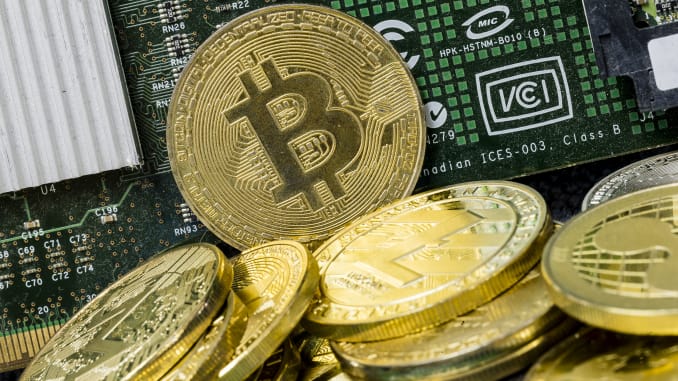 Marathon Digital is the latest public Bitcoin mining company to announce that it plans to raise $500 million in debt to purchase Bitcoin. Other companies have done this to find funds for equipment expansion and expenditure.
Marathon Digital announced a debt offering of $500 million
Marathon Digital, the biggest Bitcoin mining company in North America, announced a private debt offering of $500 million aggregate principal number of senior convertible notes. They will also present initial investors with an option of purchasing $75 million more principal amount of notes 13 days after it issues the notes.
Marathon Digital will use the capital it raises to create new Bitcoin mining devices and purchase more Bitcoin. Following the announcement, shares surged by 7%. However, the idea is still a proposal. The company has not confirmed whether or not it will make a move.
The proposal comes about one month after Marathon received $100 million with Silvergate Bank through Bitcoin and USD.
A few mining companies have chosen to hold nearly all the Bitcoin the mined since the year began rather than liquidating to gain capital expenditure. These firms include Marathon Digital, Argo, Hut8, Bitfarms, and Riot.
At the end of October, Marathon held 7,453 BTC worth about $490 million. The figure included $317 million, which was equivalent to 4812 BTC bought from the market. The rest of the money came through the firm's mining operations. Marathon stock has also reached its highest value in 6 years.
Marathon Digital Receives subpoena for Hardin data center
Despite the good news for the company, it has disclosed that some of its executives have received a subpoena from the Securities and Exchange Commission (SEC) over its mining operation in Hardin, Montana.
The SEC has asked the firm to provide communications and documents for the mining facility. Marathon Digital has said it will operate with the SEC to investigate federal securities law violations in the Hardin Montana data center. The data center, which was developed in 2020, has also experienced outages that have affected the firm's revenue. Despite this, the company believes that its revenues will continue to increase.
The firm has also announced that it will partner with Compute North. The collaboration will help Marathon deploy about 73,000 BTC miners at a new center in Texas.