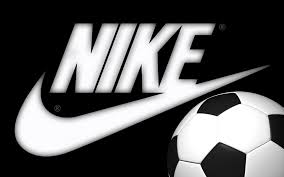 Nike Inc (NYSE: NKE) is planning to design virtual products with its slogan and logo. As a result, it has submitted several patents to the U.S Patent and Trademark Office to use the logo and slogan on virtual goods for its retail stores, entertainment services, and virtual and online worlds.  The patents will cover accessories, toys, art, sports equipment, backpacks, sports bags, bags, eyewear, headwear, clothing, and footwear.
Nike might be moving into the metaverse market place
This move and two job postings for virtual material designers have led to speculation that the company plans to use the metaverse to sell its products. The registration will take some time as the Patent and Trademark Office assigns applications to lawyers six months from when businesses file them.
People now speculate Nike is moving into the metaverse marketplace after Meta Platforms Inc (NASDAQ: FB)  announced its name change from Facebook, along with an announcement that it would create a virtual place that would connect the physical world to social experiences online.
However, Nike's move is not directly connected to the Meta announcement as the company has already entered the non-fungible token (NFT) marketplace and other digital currency markets. In addition, Nike had a patented system of tokenizing its Cryptokicks shoes in 2019.
However, others have pointed out that Nike might not sell its products in the metaverse. Instead, the company could be trying to prevent others from turning them into NFTs. However, the job listing disproves this theory.
Nike is already facing competition from other similar companies in the metaverse. RTFKT Studios, another sneaker brand, has already released physical and virtual footwear. Moreover, during a fund-raising in May that saw RTFKT raise $8 million, the company received backing from Galaxy Digital, Andreessen Horowitz, among others.
Nike faces supply chain issues with its physical products
Nike's virtual products, which the company will create in its Oregon headquarters, will not be subject to supply chain disruption. However, things are different for the company's physical products. Nike, which creates most of its physical products in Vietnam and Indonesia, had experienced staffing problems, problems with its shipping container, and workflow issues caused by COVID-19 restrictions.
The CEO of MoNA, Justin Melillo, warns that Nike should focus on its footprint in the metaverse as it has faced accusations of racism and discrimination in the past.