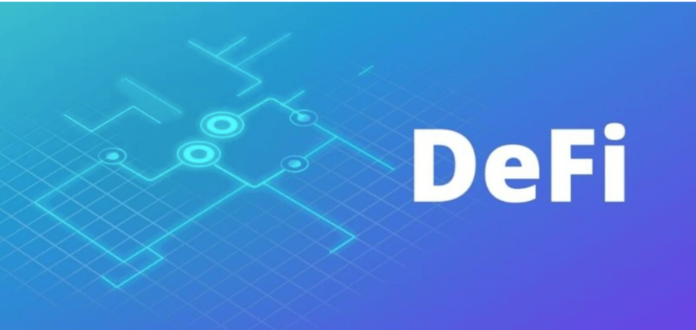 Cross-chain decentralized finance (DeFi) and Polkadot-based project, Equilibrium has raised around $5.5 million through a progressive token swap fundraising process.
Equilibrium raises $5.5 million in token swap fundraising
In a press release on Thursday, Equilibrium said that the DeFi money market raised close to $5.5 million through a "token swap method," which involves swapping of cryptocurrencies between blockchains. The capital raise round had several venture capital funds, such as PNYX Ventures and BKOEX investing in the Polkadot ecosystem. The fundraising involved investors exchanging their old tokens to receive new ones. For instance, the Native Utility Token (NUT) from the Equilibriums' EOS product line was exchanged for EQ, a new Polkadot-based token. The company indicated that it values its user participation more compared to the token sale.
The EQ token is a compatible cross-chain token used as a voting mechanism and platform currency in the decentralized governance of Equilibrium. Most importantly, the token can be employed in paying for product fees, bailing out liquidity in securing credit, loan collateral, and also for payment of transaction charges on Equilibrium substrate.
Equilibrium to help in migrating Ethereum blockchain to Polkadot
Alex Melikhov, the CEO of Equilibrium, stated that the company has been developing a DeFi protocol on Polkadot, which will simplify the building of decentralized apps on Parachains and Substrates. This will then help developers in migrating from the Ethereum blockchain as well as other blockchains to Polkadot. The cross-chain protocol of Equilibrium will provide pooled borrowing, lending, trading, and staking. The developers of the protocol plan to make Ethereum blockchain and others compatible with each other through a unified DeFi use interface.
BKEX exchange CEO and founder Ji Jingy expressed the exchange's intent of listing the EQ token. He stated that that there is no one currently offering non-custodial pooled loaning besides Equilibrium. He also added that it enables the connecting of major protocols and assets in empowering global cryptocurrency trading. Equilibrium seemingly filling the absent link with its services as it combines cross-chain lending for leading cryptocurrencies and synthetic assets and cross-chain trading.