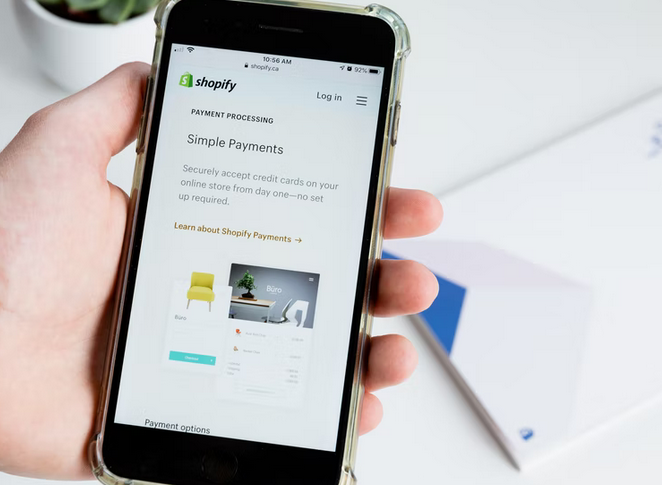 The online shopping giant Shopify has plans underway to unveil NFT-gated storefronts. It hopes introducing the latest feature will open the way for all brands seeking to make their stores more exclusive.
The establishment of custom e-commerce shops
One of the things Shopify has done is to facilitate the creation of custom e-commerce shops. It has served many small businesses in this regard but wants to move a step further. It considers NFTs the future of e-commerce and wishes to tap on all the opportunities it presents in modern times.
Shopify attributes its unveiling of the NFT-gated storefronts as part of the moves targeted at tapping into the new opportunity that NFTs present. For example, a recent video from the firm involves a narrator who speaks to the users about the essence of inviting their communities to a new world that understands the value of loyalty and rewards it.
The video shows a skateboarding woman moving through a pastel portal. She eventually transforms into a Doodles NFT. It is a video that serves token holders with a lot of interesting facts, such as the possibility to connect a crypto wallet to enjoy outstanding shopping experiences. One is free to think about the limited collections, access to drops, and best experiences.
Gaining access
It is easy to describe Shopify's "gm" shop in various ways, but the most important is to realize how it persists in the beta phase. Only persons with existing NFT collections enjoy the freedom to make early applications to enjoy early access. There are also instances where the unapproved ones get the leeway to add an NFT token-gating app to the Shopify storefronts.
Most people wish to understand whether or not a strategy exists for adding more value to an NFT. One of the working ways is to turn to token-gating, which makes it easy for the holder to access the physical products, content, community, and digital token.
Shopify struck a partnership before unveiling its token-gated storefronts. Its partners included the Adam Bomb Squad, Invisible Friends, Doodles, World of Women, Stapleverse, Superplastic, and Cool Cats NFT collections.
It also wishes to boost the online token-gating and hopes to achieve that by adding "IRL" token-gating at brick-and-mortar store points. The move will help ensure that only eligible NFT holders gain access and purchase the products.